For the discerning individual who appreciates artwork and wine - you now have a great opportunity to meld those together into one piece of artwork that will display your bottle collection like no other wine rack. This will make you the talk of your wine club, HOA, alcoholics anonymous support group, etc...
There are only several times in one's life when one has the opportunity to purchase something that is RIDICULOUSLY COOL. This is one of those moments.
Need something unique? Sure, you could certainly go to the local Mercedes dealership and pick up a G55 or wait until next year's G63 comes out and yes, it would be unique, you'd be the talk of your friends, and ride around in style but it wouldn't be any different than the next G55 or G63 rolling around. Nooooo waaaaaaay man! Those suckers are mass produced!! You see those all over the place in Scottsdale!
What ya need is a one-off piece of artwork that you will not find anywhere else in the metropolitan area and likely - the entire state.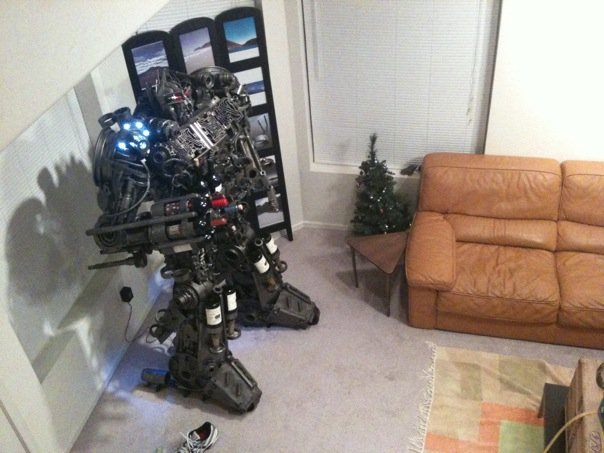 SPECIFICATIONS
Height: 6 feet
Weight: Approx 1,000lbs
Material contents: Used transmission parts from automobiles and motorcycles. There are even parts on the statue that are stamped with the "Ford" logo
Bottle capacity: 32 bottles depending on size of bottle.

All parts used to artistically weld together this stunning piece of artwork have been dipped into a solution to neutralize and remove any oil, grime, or chemicals to ensure there are no corrosive chemicals left. The entire piece was then painted gun metal grey and then clear coated. It has blue LED lights that have been carefully wired into the body all along the leg and up into the torso to the top of the shoulder. There are also LED lights mounted in the "calf" of the leg.
Interested in buying this ridiculously awesome wine rack that will push you into celebrity status amongst your peers/neighborhood/human race?
Gimme a call at 602.459.4819.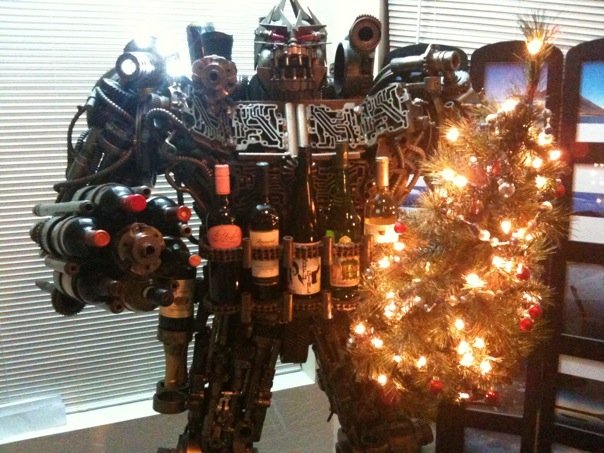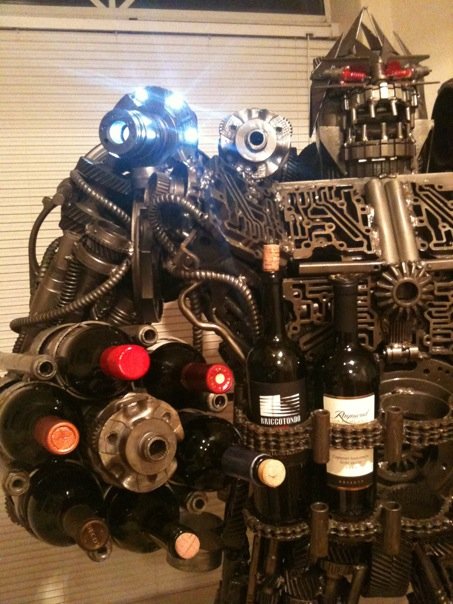 NEW PICTURES!
Click here for HIGH resolution pictures!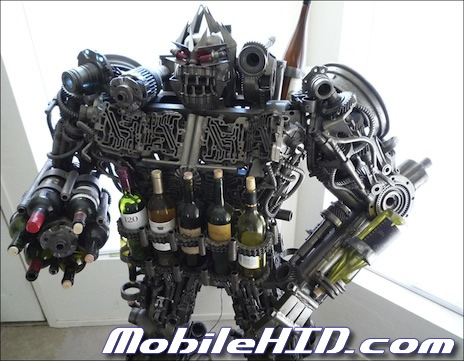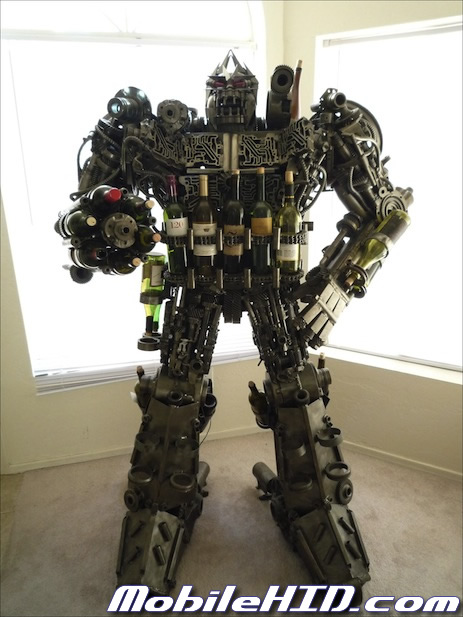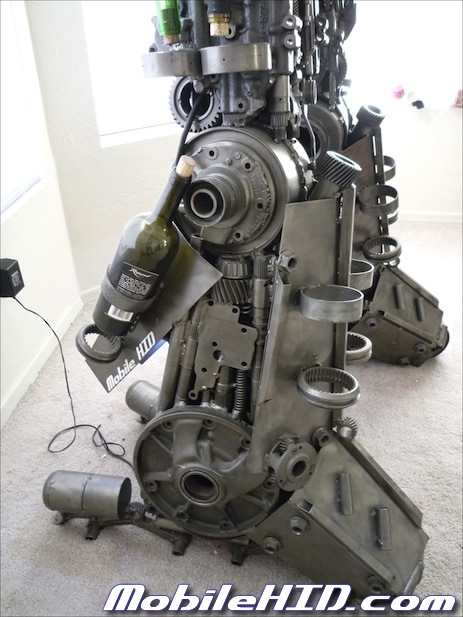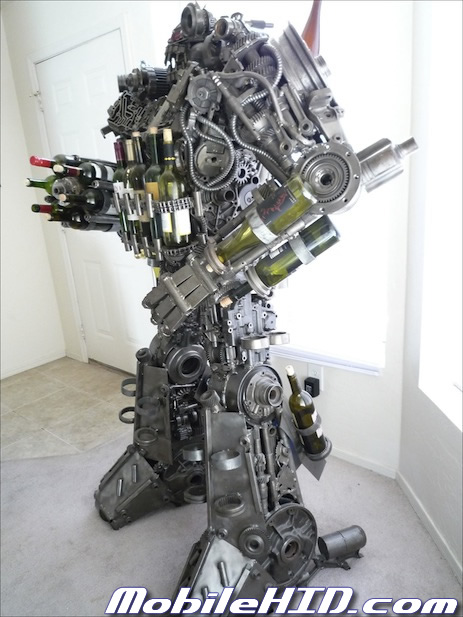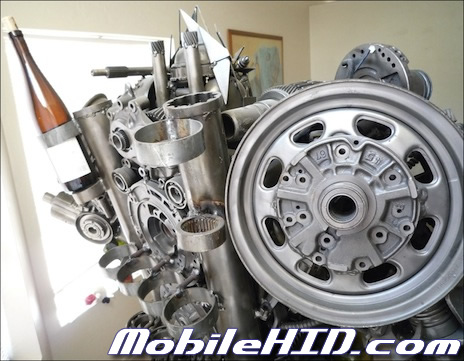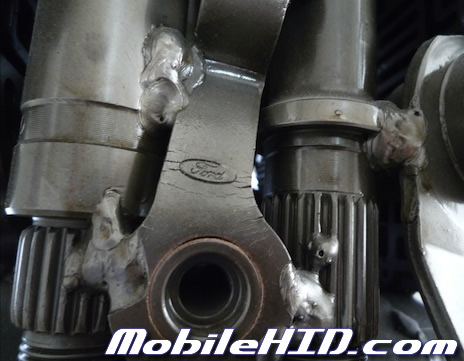 Keywords: wine rack, bottle, magnum, art, sculpture, weld metal work, holy shit this is awesome, wine storage, winsome, wood wine racks are for pansies, honda, toyota, ford, motorcycle, bike, cycle, r1, ducati, bmw, lexus, transformer, echelon, rosehill, custom, modular, vino, iron, 1,000 pound paperweight,
Location: North Phoenix
it's NOT ok to contact this poster with services or other commercial interests